Dear all,
For identifying the interfacial effect of the heterogeneous metal-semiconductor contacts, I have tried to extract the layer-resolved density of states by using prtdos 3 option.
The problem is, there are large spikes in LDOS (to show the overall dos of each atom, I summed up the dos of each orbital component e.g. l =0,1,2,3,4).
Results are shown below.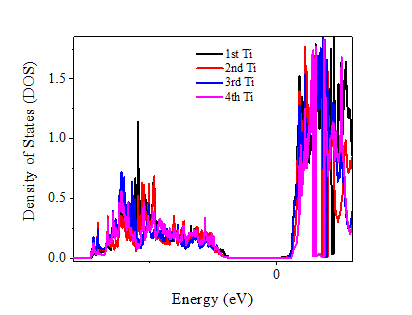 I constructed the system using Au, Ti, and O to mimic the Au/TiO2 interface. However, I found that large spiky patterns randomly exist in the overall curve. For instance, there are huge deeps around ~2 eV region of the 4th Ti curve. And also, the dos of each Ti does not consistent for - 6 and 2 eV regions.
My question is,
It is natural to have this kind of deeps?
How can I get rid of this spiky pattern and get the smooth DOS?
Thank you for reading my post, I hope you have a nice day!
Best regards,
Jun Heo