Dear all,
I was trying to calculate the phonon dispersion of monolayer and bulk VTe2. The bulk result looks reasonable, but the monolayer result looks strange and totally different. The only difference between two files is that for the monolayer file I multiply the c lattice constant (z direction) by four times and divide the z component of the position of each atom by four times to get a vacuum layer.
Does anyone know the reason why this cannot work?
Hope someone can help my problem. Thank you!
Here are my steps:
Run abinit VTe2_bulk_1.abi >VTe2_bulk_1.log 2>err &
VTe2_bulk_1.abi (4.2 KB)

Run mrgddb < VTe2_bulk_3.abi to combine all DDB files
VTe2_bulk_3.abi (749 Bytes)

Run anaddb < VTe2_bulk_5.files > VSe2_1_5.log
VTe2_bulk_5.abi (4.1 KB)
4.VTe2_bulk_5.files
VTe2_bulk_5.abi
VSe2_bulk_5.abo
VSe2_bulk_3.ddb.out
VSe2_bulk_5_band2eps
VSe2_bulk_dummy1
VSe2_bulk_dummy2
VSe2_bulk_dummy3
5. Run abiopen.py VTe2_bulk_5_PHBST.nc --expose --seaborn=talk to plot the phonon dispersion bands
The phonon dispersion of bulk result: (reasonable)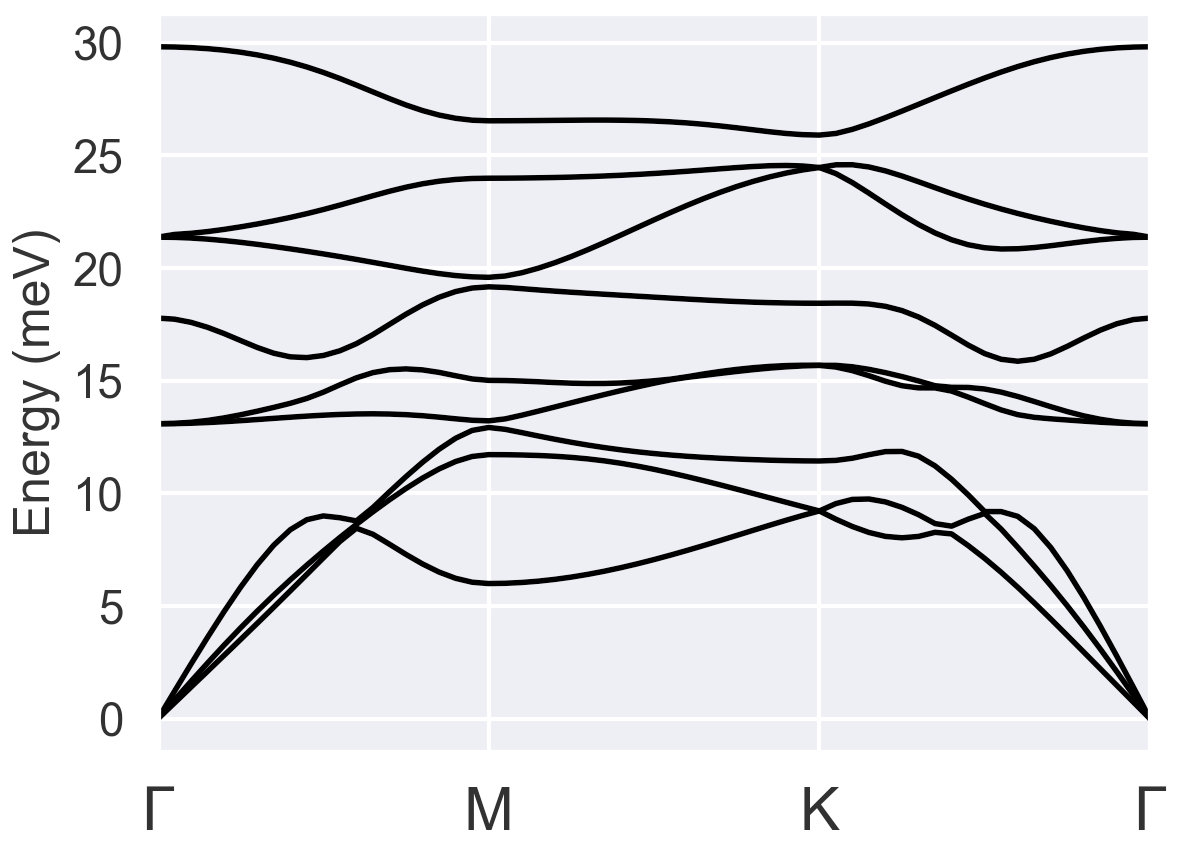 However, after following the same procedure with the files for monolayer VTe2:
VTe2_1_1.abi (4.3 KB), the phonon dispersion plot becomes: