Hi
I am using AbiPy to plot the DOS of a cementite (Fe3C) supercell using this example as a reference (https://abinit.github.io/abipy/gallery/plot_edos.html). AbiPy works great and the results agree with what is reported in the literature.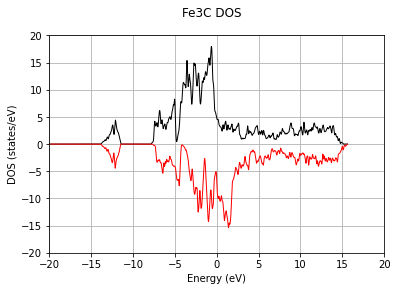 Currently, I am trying to plot the contribution of each element to the DOS (partial DOS's, see e.g. figure 3 in Redirecting) but I have not found any information about how to do it.
Is that feature implemented in AbiPy?
Thanks!
Sebastián