Dear colleagues,
I was trying to generates bands using wannier90 for PrNiO2 system. I am using abinit-9.8.3 and wannier90-3.1.0. DFT band structure works very well. However, bands from wannier90 does not looks good. I tried with different frozen energy window, mp_grid, num_bands but, it does not give good results.
Please have a look at the DOS picture where I am calculating projections for Ni 3d bands and accordingly I chose the frozen window. In the frozen window (FW) there is still O-2p states but I can not increase the FW as it gives error: more states in FW that target WFs!


I have attach the band plot here.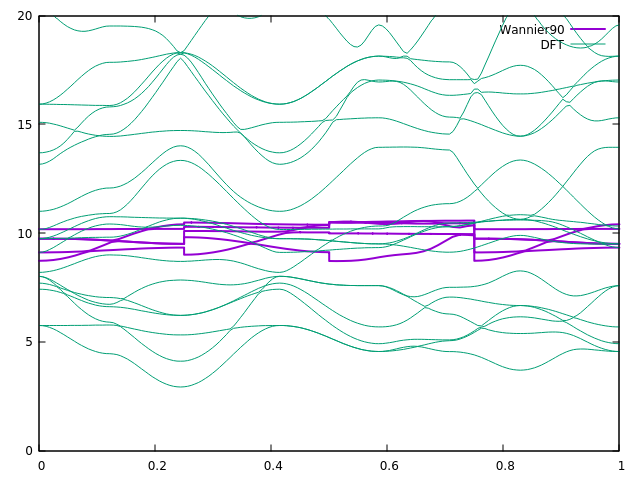 Also, here is the input files for wannier90 and abinit. I have followed the tutorial for La2CuO4 system.
PNO.abi (4.1 KB)
PNOo_DS3_w90.win.abi (594 Bytes)
Another point I have noticed that the conv_tol does not reached even by 10000 num_iter, it goes upto 10-7 or -8.
Could someone please have a look and help me how to improve the results? Any suggestions for the wannier90 calculations. Please let me know if you need further info.
Thanks!
Rajesh